The wind blows through her hair and lifts the heavy parasol she's carrying and what was revelead was the sinful beauty of her face.

Enma Ai of Jigoku Shojo. I watched the series years ago and it feels good to look back again.



Autumn/ Fall is supposed to be like.. monochrome. As in, the dominant colors are orange, red, sepia, brown, and the like. But since our country doesn't experience such season, there are colors still. Only the wind has become a lot cooler and i couldn't feel the harsh rays of the sun that much.



I used watercolors, latex paints, colored pencils, ballpoint and oil pastels.

If you want to commission me, you can find the info here: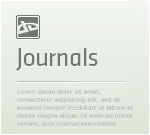 Commission Price ListI'm now opening commissions! :boogie:

Objectives of this commish:
:bulletred:to put my artistic skills into good use so I could help with the expenses at school (it's quite a lot...)
:bulletred: to buy something I really want for years but currently can't afford it.

Here it is!:

Colored Artworks

a)Detailed character, without bg
a.1) waist-up = $10
a.2) knees-up= $13
a.3) full body=$15
:thumb207871299:

b) For characters with bg just add :

b.1) Simple bg=$15
:thumb207108690::thumb172390778:

b.2) Semi-detailed bg= $18
:thumb166495464::thumb184529649::thumb204301359:

b.3) Detailed bg= $20
:t



I'll do my best, always.